UA+ LT= TULA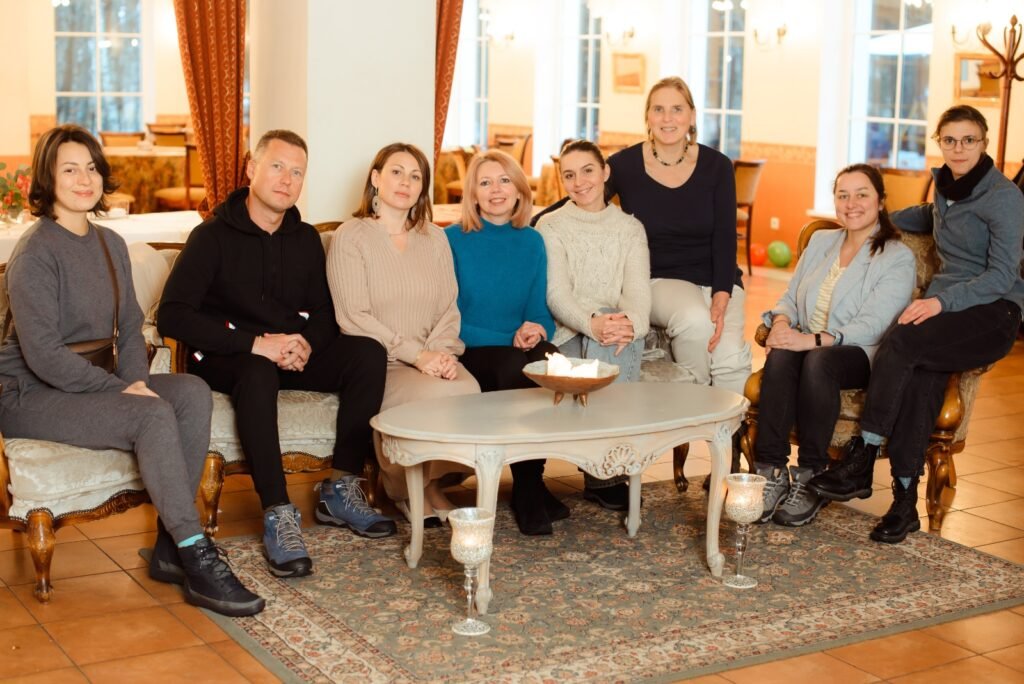 Ukrainian – Lithuanian family programs and gathering meetings for mutual integration and cultural enrichment
CONTEXT OF THE PROBLEM
At present in Lithuania, there are more than 80 thousand Ukrainians who left their country because of the war. It is mainly women and children who not only have suffered severe psychological trauma but are also experiencing anxiety and insecurity about their identity, loved ones, loss, and their future while in emigration.
One of the most difficult issues for Ukrainians in emigration are finding the meaningfulness of the experience of war, the ability to rebuild resources, adapt to a new environment, handle uncertainty and integrate into Lithuania.
Most Ukrainian war refugees are determined to return to Ukraine as soon as the opportunity arises. These people strengthened intellectually and emotionally, will be able to return to their homeland to become "Agents for Change", ensuring help and resources for other citizens affected by the war.
Those who have experienced successful integration in Lithuania will be able to become disseminators of European culture and values in restored Ukraine.
By supporting the Ukrainian people, Lithuanian people will be able to make their existence meaningful and strengthen the values of citizenship and partnership.
Creating safe and emotionally supportive environments for Ukrainian families in Lithuania, which would ensure:
restoration of emotional strength in order to preserve and develop ties within the family (raising children, relations between spouses, ties with parents, family members remaining in Ukraine) and creation of meaningful and supportive external ties with Lithuanian families.
mutual support in making war experiences meaningful and manageable by designing and redesigning life in a new country and new reality.
fostering community ties, cultural identity and mutual exchange through creativity, traditions, and language.
Facilitating the integration of Ukrainian families and young people in Lithuania and the adoption of the common values of human dignity, freedom, democracy, equality, rule of law, and human rights, which would support:
installation of the common values in restored Ukraine through a network of Ukrainian and Lithuanian families – change agents.
sense-making of war experience.
helping Ukrainian families and young people to prepare psychologically for their return to Ukraine after the end of the war.
TULA family three-day camps
for Ukrainian and Lithuanian families with accommodation in Vilnius, Kaunas, and other cities. Activities in the camps will include:
cultural exchange: folklore, traditions, dishes, crafts;
art (theatre, art, dance, movement) therapy exercises to develop self-help capacities to deal with grief, tension, and panic;
sense-making conversations around the themes of human rights, freedom, war, loss, hope, life, work, citizenship, identity and etc.
lectures on parenthood, emphatic conversations, interpersonal relationships;
collaborative creation of dreams – artistic representation for bridging the past, the present, and the future.
TULA gatherings
Regular evening meetings of Lithuanian and Ukrainian families and young people (2-3 hours each). The meetings would take place in various public spaces of Vilnius, Kaunas, and other Lithuanian cities, such as libraries, museums, galleries, and others.
Gathering activities include:
cultural exchange through games and songs, movies, literature reading;
acquaintances with prominent personalities of Ukraine and Lithuania;
lectures and practices on the topics of psychology, self-help;
conversations: everyday stories – meaningful experiences;
ideas for shared leisure.
Ukrainian-Lithuanian team of facilitators, lecturers, and therapists
More than 20 guest speakers: historians, musicians, ethnographers, singers, photographers.