Activate.
Enable.
Connect.
Ukreate Hub – is a Vilnius based initiative, dedicated to Ukrainians diaspora in Lithuania, equipping them with knowledge, skills, network, and other tools to unleash their potential for the future of Ukraine.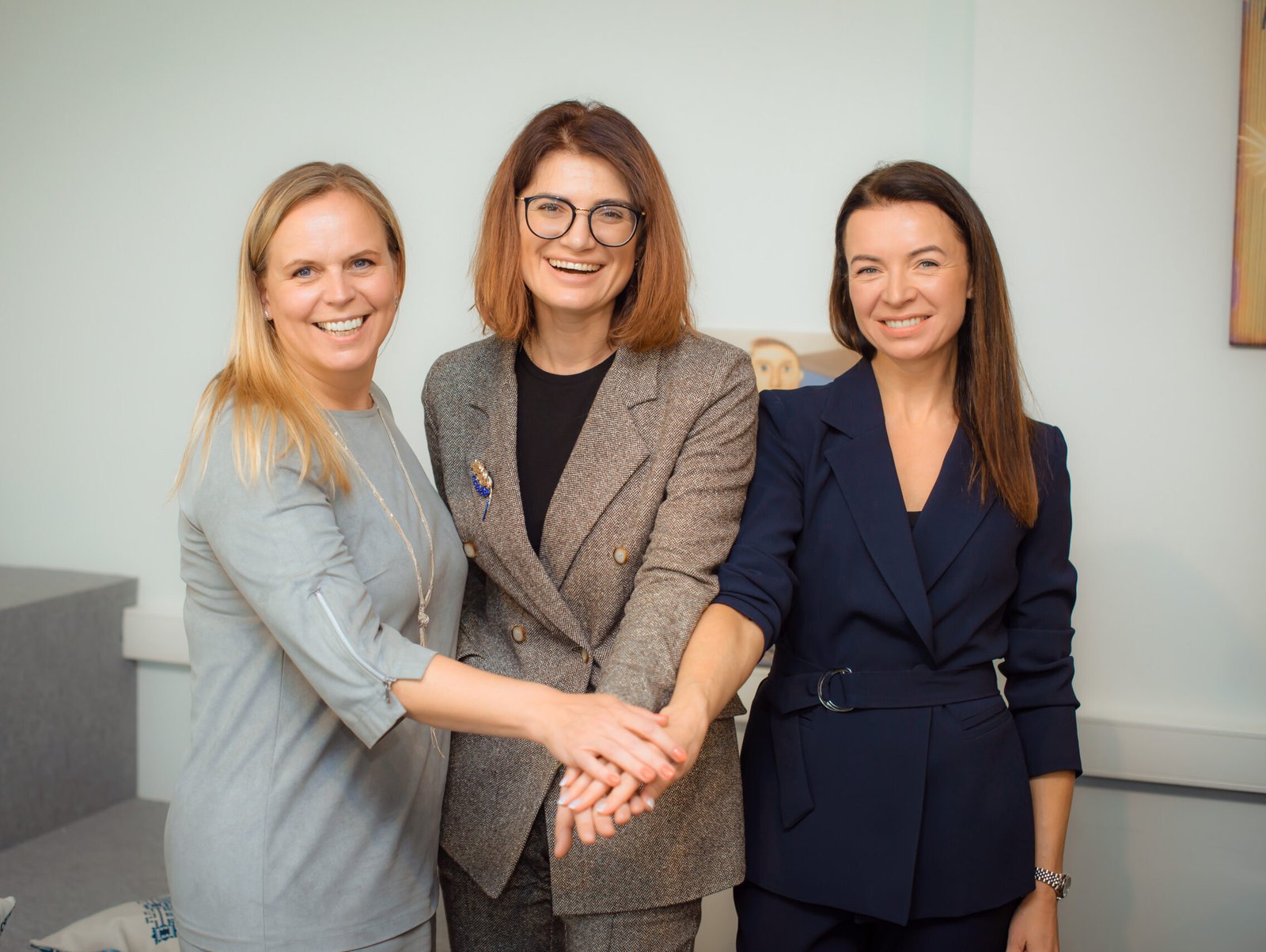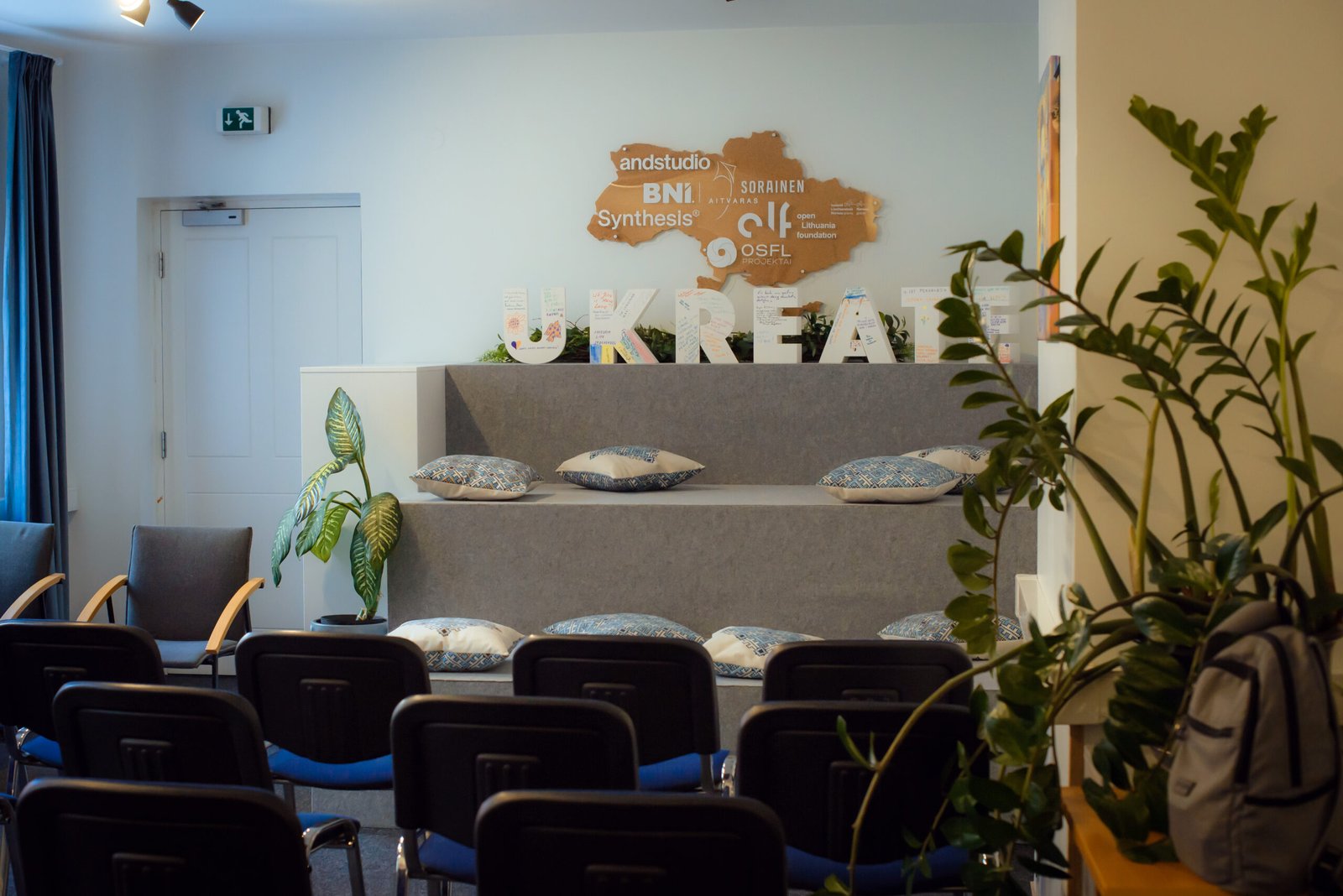 Initiatives
Hub membership

As a member of the hub you will have access to hub premises and facilities (meeting rooms, event venue). You will also get first hand information on everything Hub will have to offer to its members.

Networking events

Ukreate Hub facilitates professionally relevant networking events, inviting Ukrainians and Lithuanians to get to know each other and create new connections.

First networking events will be hosted in autumn season for cultural professionals, psycho-social support professionals and academics. 

Intellectual discussions

Ukreate Hub hosted a series of public discussions with Ukrainian, Lithuanian and European thinkers inviting the audience to start re-thinking the future of sovereign and democratic Ukraine.

Check out our discussion about Sustainable peace manifesto here. 

Ideation workshops

At Ukreate Hub we want to stimulate emergence of creative and innovative social impact ideas for the future of Ukraine. We will invite hub members to participate in ideation workshops and brainstorm solutions to variety of societal problems.

The first ideation workshop will be hosted end of March.

Incubation programme

The incubation programme will offer a selected group of Ukrainian initiatives to be developed towards a viable project through a structured training over period of 5-6 months. At the end of the incubation programme we expect up to 5 projects to be developed and ready to receive international donor funding.

We expect to launch the programme in the second half of 2023

Residency programme

This programme offers human rights defenders from Ukraine a possibility for rest and respite by letting them escape temporarily from war environment. The objective is to create safe environement to rest, build up capacity, extend network and raise awareness about situation in Ukraine.

We expect to launch residency in the second half of 2023

Internship programme

This programme is aimed at young professionals and students who could bring their analytical and research skills to produce a variety of materials (policy briefs, problem analysis, mapping, analytical articles, etc) that would be inline with the overall mission of the hub and could complement hub activities. The internship is paid.

The application for internships is opening on 5th of February.

Resource centre

At the hub's knowledge resource centre you can get a professional consultation on your project idea from the leading experts in their fields – legal, communication, fundraising, project management and similar.

Check here for the type of consultation you could receive and apply.
News and Events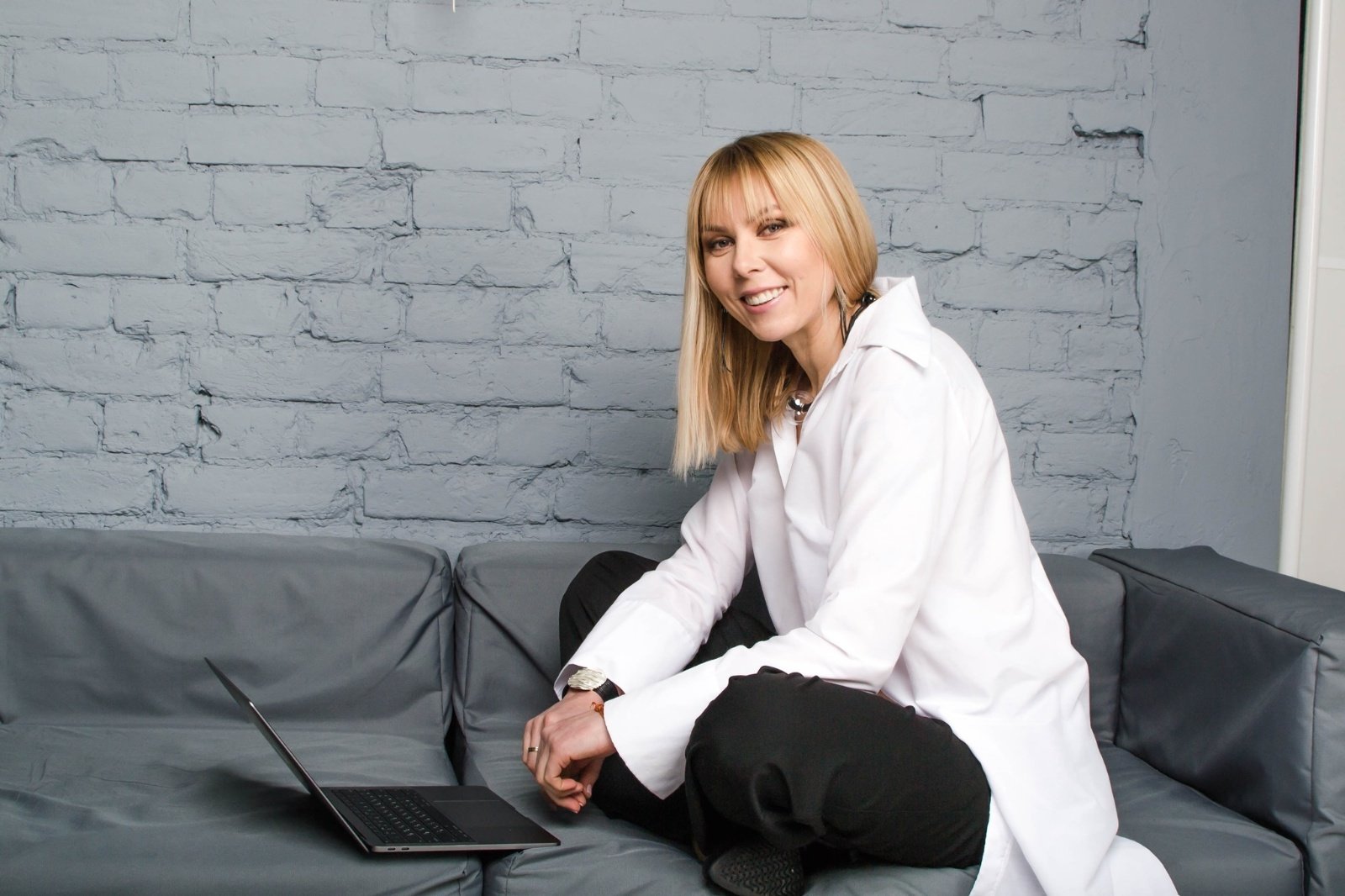 Democratic Teacher Education
The project was curated by Iryna Branytska, a Ukrainian education expert, founder and director of th...
Read more
TULA gatherings
Regular evening meetings of Lithuanian and Ukrainian families and young people (2-3 hours each)....
Read more
UA+ LT= TULA
Ukrainian – Lithuanian family programs and gathering meetings for mutual integration and cultural ...
Read more
Support us
Volunteer

You can dedicate your time by supporting Ukreate Hub's daily activities. If you wish to volunteer with us, please contact as at ukreatehub@olf.lt

Donate

To contribute by recurring or one-time transfer, identify your transfer as "Support Ukreate Hub." Our account name is VšĮ Atviros Lietuvos Fondas.
Account No. LT257044060008142507

Partnerships

We are continuously working with private sector and individuals to find ways for mutually beneficial partnerships. Please see here [pdf] and contact us at eugenija.kovaliova@olf.lt for more information and suggestions.
Our goals
Activate.
To energise Ukrainian diaspora to become agents of change
Lectures & workshops based on community needs
Intellectual discussions rethinking the future of Ukraine
Ideation workshops
Project ideas incubation program
Enable.
To create enabling ecosystem for civic engagement driven by a shared vision and global cooperation
Access to workspace
Access to professional consultations
Access to donors' network
Access to financial support
Residency program for human rights defenders
Connect.
To facilitate creation of sustainable connections that would work for the future of Ukraine
Networking events with Lithuanian counterparts
Professional clusters' gatherings
Access to similar hubs around Europe
Bridging diaspora connections to their homeland
About UkreateHub
Eugenija Kovaliova

Lithuanian CEO of Ukreate Hub

Mariia Susla

Event & Hub manager

Kseniia Nezhyva

Project manager